Our mission is to achieve environmental justice and healthy, sustainable communities through collective action and the law.
CRPE is a national environmental justice organization providing legal, organizing, and technical assistance to grassroots groups in low-income communities and communities of color.
Where We Serve
Our work is rooted in California's San Joaquin Valley. The Valley is home to the worst air pollution in the nation, some of largest waste dumps west of the Mississippi, intense oil and gas production, and a dense agricultural landscape that has complex air and water issues. It is also the nation's poorest region, according to the Congressional Research Service, which means it lacks the resources to fight these issues. The Valley counties of Kern, Kings, and Fresno rank last in the nation in income, education, and health outcomes. But, it is also home to people with a robust vision for change and the willpower to make it happen. The Valley has a history of resiliency, culture and power. It is where the farmworkers movement originated, which resounded across the nation and had tremendous impact. CRPE builds on this rich tradition and it allows us to scale up our work at the state and national levels.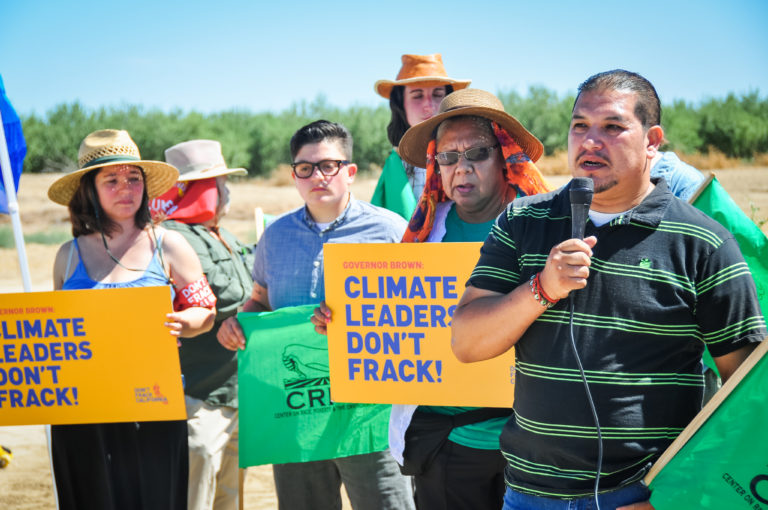 Why We Do What We Do
Theory of Change CRPE believe social change comes from the ground up. Low income communities and communities of color most impacted by pollution need to define the problems and craft the solutions for their communities. We combine community organizing, legal representation, policy advocacy, and coalition building to create power and systemic change. From the beginning, CRPE has operated with the unique understanding that legal advocacy needs to be community based to be successful. CRPE's founder, Luke Cole, wanted to move away from the top-down approach of lawyering to the idea that lawyers should be "on tap, not on top." This remains the key principle of our work. We represent the needs of our communities and work directly with them to achieve their goals. We strongly believe that "communities speak for themselves." We help establish community groups that can advocate for their needs and work together with CRPE. Community members run the groups, with CRPE's assistance and training on hand.
The Center on Race, Poverty & the Environment was founded by Luke Cole and Ralph Abascal in 1989. Luke Cole was one of this nation's most important and innovative environmental attorneys. He represented low-income communities and workers throughout California who are fighting environmental hazards, stressing the need for community-based, community-led organizing and litigation. Through the Center, he also provided legal and technical assistance to attorneys and community groups involved in environmental justice struggles nationwide.
Ralph Abascal was attorney and general counsel to California Rural Legal Assistance; the founding director of the Center on Race, Poverty, and the Environment; and the director of litigation at the San Francisco Legal Assistance Foundation. He represented the poor for more than 29 years in more than 200 major cases. Working on behalf of thousands of clients, including farm workers, people of color, the disabled, immigrants, students, and welfare recipients, Abascal left his mark on every major facet of civil rights advocacy and became a legend within the legal services community.